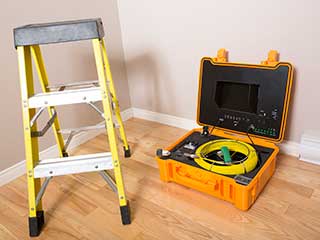 Even though you can't see the inside of your ductwork, it's important that you don't neglect it. Its cleanliness has a direct effect on the efficiency of your HVAC system, as well as the quality of the air you're breathing on a day to day basis. When your air ducts become dirty, they interfere with the air flow in your home. Our experts can ensure that they are clean and that your unit is able to work properly.
Improved Indoor Air Quality
It only takes a little dust or debris in your air ducts to make breathing a tad more difficult. When they start to accumulate, the contaminants that circulate throughout your home or business will agitate any preexisting allergies, and can potentially even lead to more serious respiratory issues. You can avoid these exacerbated situations by making sure your air ducts are professionally cleaned on a routine basis.
Increased Electrical Bills
Our clients often call us for air duct cleaning when they notice that their monthly bills are increasing due to the additional amount of energy that their unit consumes in order to compensate for any blockages in the air ducts and filters. When our technicians are done cleaning your ducts, your energy bills will be positively affected.
Extend Unit Life
HVAC units that have to work harder than normal for an extended period of time will not last as long as one that has not had to work so hard; dust will close up the air filters, which will reduce the supply of fresh air and force the system to work harder for longer periods of time. Our professional cleaning services, can ensure that your HVAC unit doesn't struggle needlessly and lasts for as long as possible.
Call Us Today
You may not have thought about getting your air ducts cleaned in a while, but now is a good time to take care of this task. Call our experts at Air Duct Cleaning San Jose and you'll be amazed at the improvement in your indoor air quality.
We also offer:
Fire Place & Chimney Cleaning
Dryer Duct Filter Replacement