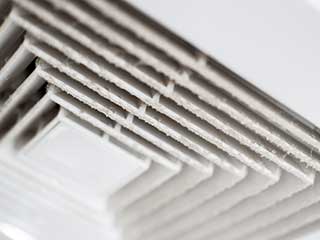 Why Get It Done?
There are two main reasons for getting your dryer's vent cleared out: home safety and energy costs. The former is certainly the most important of the two! Dryer vents that are clogged up with lint are a huge fire risk because the lint can begin to burn from the high temperatures. If they continue to burn, it can lead to a spark of fire, and the rest is history.
As for the latter reason, the built-up substances make it far more difficult for the air to get through. Your dryer has to run for longer to get your clothes dry, and energy is wasted in the process. If you're wanting to cut your monthly energy bill, this is a great first step!
Signs Your Vent Needs It!
Unsure whether it's time to have it done or not? There are a few signals that can tell you that it is! Should you notice that your clothes are taking longer than usual to get fully dried, as aforementioned, this is definitely a warning that your vent is choked up. Along with this, the outside may get noticeably hot to the touch because it's working so much harder to get them dry.
The thing you want to pay attention to most closely is whether there's a burning smell. If you notice this, you need to immediately shut down the dryer, as it's likely the lint that's starting to singe. Don't try to use it again until you get the vent cleared out for safety's sake!
We're Here To Help!
We'll come out quickly and get to work on making sure the vent is completely clear of any lint, making it pristine again and safe for use. Our experts use the highest quality tools for the job, meaning it'll be done swiftly and excellently. We also offer services commercially!
Call Us Now!
Ensure the safety of your home and let Air Duct Cleaning San Jose get your dryer vent like new again.
Need more? We also provide:
Kitchen Exhaust Hood Cleaning