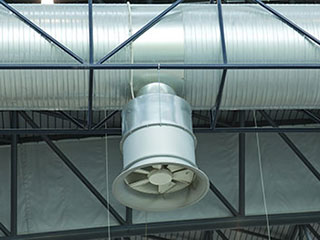 Why Should Your Ducts Be Cleaned?
Your business has so much on its plate already, why should it bother with adding air duct cleaning on top of the rest? There are two big reasons: employee health and energy costs.
Most people believe that indoor air is better than what is outside, but they'd be wrong if the air ducts of the building aren't regularly cleaned. During the process of drawing in air for heating, air conditioning, and ventilation purposes, dirt and other substances are also brought in. These build up over time, and contaminate the air that passes through.
What's the Problem with Dirty Ducts?
Poor air quality means a slower work rate and money lost because of it! Even the healthiest of workers will find themselves fatigued, and won't be able to keep up a good pace. Those with allergies will be plagued by itchy noses and watery eyes, making it hard to focus. Far more worrisome, however, are those with breathing disorders or the elderly. Their health can be negatively affected, which may force them to call in sick.
As for energy costs, they're bound to be higher with clogged air ducts. It takes far more energy to force the air through, and to disperse it throughout the building. The EPA estimates that there can be pounds of material that build up over time if left unattended! It's time to do something about it.
How Can We Help?
Our experts will be able to quickly and easily take care of the issue, without concern of cross-contamination making the air even worse! We use only the best tools to dislodge the dirt, then immediately suck it up with a high-powered vacuum to get rid of it for good. We'll be thorough, but as fast as possible to limit the amount of distraction time. Your employees will be able to focus on work, while breathing fresher air!
Don't Wait Any Longer!
Call Air Duct Cleaning San Jose now! You'll be glad you did.